Is cartilage regeneration possible with Seoul Orthopedic Surgery's Katistem treatment?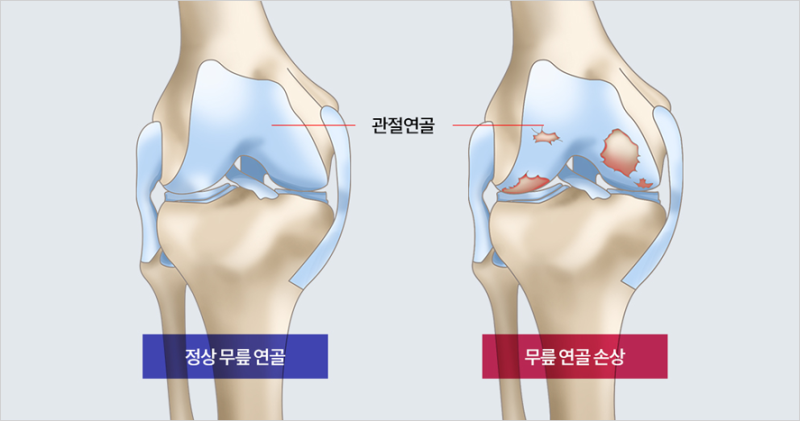 "My knees hurt so much that it's hard to bend and stretch, and I can't sleep."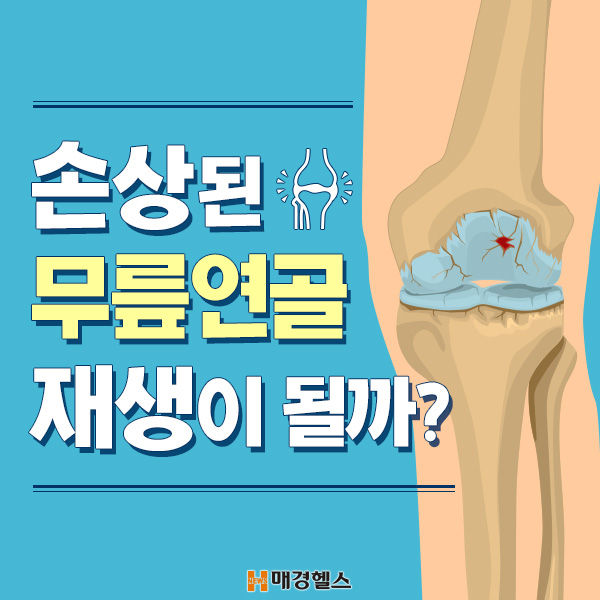 If you feel severe knee pain due to arthritis, you may be worried about whether surgery is necessary. In fact, if knee pain is left unattended, arthritis becomes serious, and there are many patients who need artificial joint surgery later.However, not all arthritis patients need to undergo artificial joint surgery. Arthritis is divided into one to four stages depending on the degree, and the treatment method can change accordingly.In the early stages, symptoms are light and cartilage damage is minimal, so physical therapy or medication alone can be expected to improve. However, if you fall into the mid-term stage, such as steps 2 and 3, the timing of artificial joint surgery may vary depending on what treatment you receive, so it is important to get close examination and proper treatment at reliable Seoul Orthopedic Surgery.In today's column, we will introduce stem cell therapy that can regenerate and recover cartilage with one treatment for arthritis patients in the middle stage.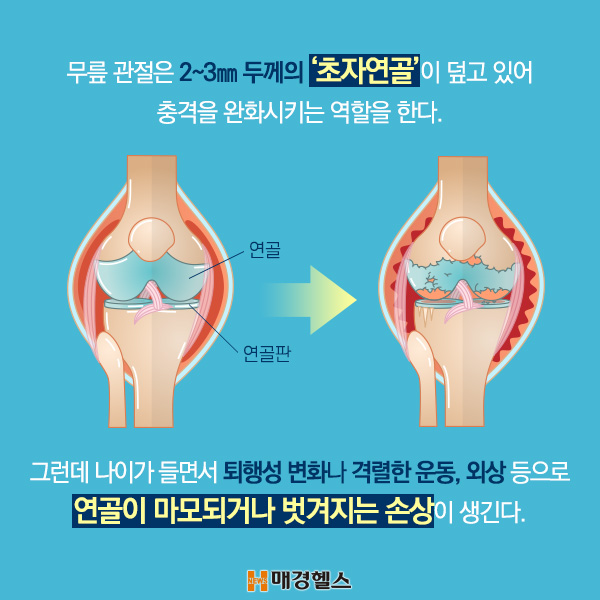 Is cartilage regeneration impossible?Stem cell therapy is possible.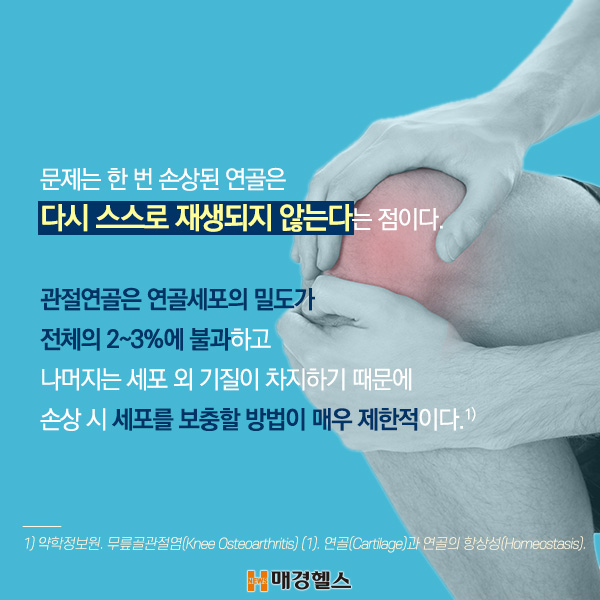 Cartistem is a treatment that promotes cartilage regeneration by extracting mesenchymal stem cells from fetal umbilical cord blood and culturing them and injecting them into damaged bones and cartilage.In the past, cartilage regeneration was considered difficult, but now it is sufficient to regenerate joints through stem cell transplants if some healthy cartilage remains.This treatment was already approved by the Ministry of Food and Drug Safety 11 years ago in 2012, so it is stable and cartilage regeneration is sufficient once implemented, so Seoul orthopedic patients are highly satisfied. Since cells obtained from umbilical cord blood are used, we overcame the main disadvantages of previously used treatments using patients' own cells in terms of overcoming age limitations.
It progresses by drilling a small hole and has little scarring.Cartistem is performed using an arthroscopic endoscope and injects drugs while checking damaged parts in small holes in real time. Therefore, it has the great advantage of having few scars. In addition, the treatment time is about 30 minutes short, so it is not a big burden on the patient and hospitalization is not necessary, so you can return to your normal life relatively quickly.Another important point is that cord blood stem cell therapy can expect cartilage regeneration with just one treatment. Because of these advantages, Catistem has attracted a lot of interest among many patients and will continue to develop through clinical research and medical development.Why do you recommend catestem therapy to relatively young patients?In the case of patients with terminal degenerative arthritis, cartistem stem cell treatment may not be appropriate because the degree of cartilage damage is too severe. Umbilical cord blood stem cell transplantation has many advantages, but it is not a 100% replacement for artificial joint surgery. In such cases, artificial joint replacement may be a better choice.However, if you are relatively young or the degree of cartilage damage is not severe enough to require surgery, catestem stem cell treatment can be considered because there is some cartilage left to regenerate.Therefore, if you are still young and have uncomfortable symptoms, it is important to visit Seoul Orthopedic Surgery, which can treat umbilical cord blood stem cells quickly, and find appropriate treatment to prevent the damage from progressing.Joo Jong-hwan, the representative director of Korea's top 100 names, will help you with 1:1 treatment.Seoul Orthopedic Surgery follows the principle of providing necessary treatment through accurate diagnosis to each patient. In particular, Joo Jong-hwan, who was selected as one of the top 100 doctors in Korea, treats patients based on close treatment experience and strives to recover quickly and comfortably through a separate rehabilitation treatment center.Also, Seoul Orthopedic Surgery operates an integrated nursing care system. It is operated so that patients can live safely without a guardian until they are discharged from the hospital even if they need to be hospitalized, so if you have any inconvenience, you can come to the hospital with confidence. We promise to treat patients with sincerity based on our sincere thoughts.Also, Seoul Orthopedic Surgery operates an integrated nursing care system. It is operated so that patients can live safely without a guardian until they are discharged from the hospital even if they need to be hospitalized, so if you have any inconvenience, you can come to the hospital with confidence. We promise to treat patients with sincerity based on our sincere thoughts.Also, Seoul Orthopedic Surgery operates an integrated nursing care system. It is operated so that patients can live safely without a guardian until they are discharged from the hospital even if they need to be hospitalized, so if you have any inconvenience, you can come to the hospital with confidence. We promise to treat patients with sincerity based on our sincere thoughts.Also, Seoul Orthopedic Surgery operates an integrated nursing care system. It is operated so that patients can live safely without a guardian until they are discharged from the hospital even if they need to be hospitalized, so if you have any inconvenience, you can come to the hospital with confidence. We promise to treat patients with sincerity based on our sincere thoughts.50m Naver Corp. See More / OpenStreetMap Data x Naver Corp. / OpenStreetMap Controller Legend Real Estate Street Town, Myeon, Simultaneous County, Gu City, Provincial GovernmentYonsei Hangang Hospital 25 Mapo-daero, Mapo-gu, SeoulYonsei Hangang Hospital 25 Mapo-daero, Mapo-gu, SeoulYonsei Hangang Hospital 25 Mapo-daero, Mapo-gu, SeoulPrevious Image Next ImagePrevious Image Next ImagePrevious Image Next ImagePrevious Image Next ImagePrevious Image Next ImagePrevious Image Next ImagePrevious Image Next ImagePrevious Image Next ImagePrevious Image Next Image